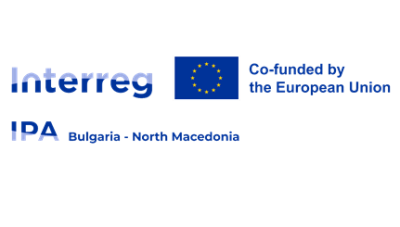 Ministry of Regional Development and Public Works of the Republic of Bulgaria(Managing Authority)
in cooperation with
Ministry of Local-Self Government of the Republic of North Macedonia(National Authority)
Announce on the 30th of December 2022 Call for Strategic Project Proposal under Interreg VI-A Bulgaria-North Macedonia Programme 2021 – 2027 for construction/rehabilitation of a new Border cross check point (BCCP) Strumyani – Berovo. Project's main goal is to improve regional connectivity and boost the economic growth of the programme area by (1) facilitating the increasing traffic of people and goods between the two countries, (2) strengthening communication links between the two countries, and (3) improving and extending access to core TEN-T, including the connection with Corridors IV and VIII.
The following eligible Project Partners are invited to submit Strategic Project proposal:
Predefined beneficiary by Decision of the Council of Ministers of the Republic of Bulgaria;
Customs Administration of the Republic of North Macedonia.
The overall objective of the (INTERREG VI-A) IPA Bulgaria North Macedonia Programme is "To strengthen the territorial cohesion of Bulgaria - North Macedonia Cross-border region". The Programme is co-financed from the Instrument for Pre-Accession Assistance III (IPA III) of the European Union.
The Strategic Project Proposal would have to target:
Priory 2 "More connected border region":
Specific objective 2.1. "Developing sustainable, climate resilient, intelligent and intermodal national, regional and local mobility, including improved access to TEN-T and cross-border mobility"
The total amount allocated to the Call for Strategic Project Proposal is € 8 983 431.
The eligible area for the preparatory activities under the Strategic Project Proposal is:
Districts of Blagoevgrad and Kyustendil of Republic of Bulgaria;
North-East, East and South-East Planning regions of Republic of North Macedonia.
The full package of documents, including the Guidelines for Applicants is published and can be found on the following websites:
The deadline for submission of the Strategic Project Proposal is 31th of July 2023, 24:00 h. local time in Bulgaria. The Project Proposal must be submitted entirely in electronic form using the Joint Electronic Monitoring System (Jems):
You can contact the Joint Secretariat of the Programme for additional information:
Main office in Kyustendil: tel. +359 (0) 78 58 01 01;
Branch office in Strumica: tel. + 389 (0)34 330 331.
Application package: