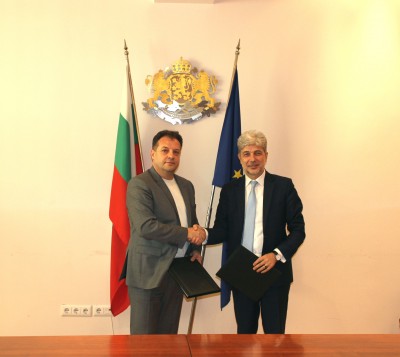 The Minister of Environment and Water Neno Dimov and the Mayor of Veliko Tarnovo Eng. Daniel Panov signed a contract for updating the municipal air quality program.
The aim of the new program is to define and plan adequate measures to reduce emissions and achieve the established  fine dust particles standards in the air on the territory of the municipality.
The total amount of the investment is over 180 000 BGN, provided by the Operational Programme "Environment 2014-2020". The implementation deadline is 18 months.