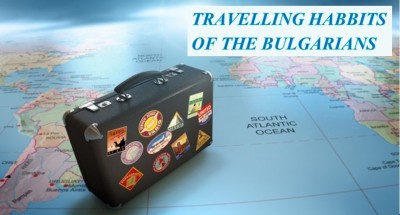 A sociological survey carried out in April 2019, commissioned by the Ministry of Transport, Information Technology and Communications, provides detailed information on the travel habits of the Bulgarians. The survey is national representative and covers 2007 citizens, aged 15+ years.
At least once a year 70% of the Bulgarians travel outside their place of residence. However, relatively regularly (at least once per month) travel slightly more than half of them — about 38% of the Bulgarians.
The most used means of transport of the domestic trips are by car - 46%, by bus - 42% and by train - 11% share.
The most important factors for choosing the way to travel are: security (for 58% of the travellers), speed (travel time  - 45%) and comfort (also 45%). Punctuality and predictability of the transport (to arrive on time) is important for 37% and the lowest price for 32% of the travellers.
The study covers a variety of topics: habits of information and media behaviour of the population; Bulgarians' opinion on infrastructure projects financed by EU funds and others.
The sociological survey has been realized under the project BG16M1OP001-5.002-0007 "Promoting of OPTTI to the general public throughout cooperation with electronic media (TV and radio stations) and conducting sociological surveys" .
You can find further information in the attached presentation.