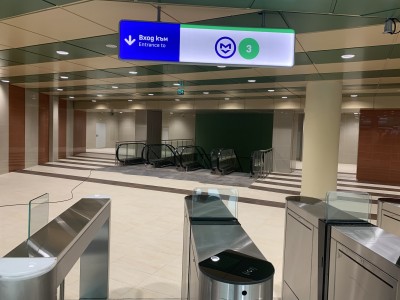 From Krasno Selo to Hadzhi Dimitar – this is the route along which the new line 3 of the metro will pass. It will be put into operation on 26 August, Wednesday.
The section is 8 km long and includes 8 metro stations and passengers will travel the distance for about 15 minutes.
More information about the project: https: //www.eufunds.bg/bg/optti/node/1689
You can see pictures from the new line 3 of the subway in our gallery.
The process of construction of Line 3 of the Sofia Underground is an interesting, but also complex, engineering task: