IMPLEMENTATION OF OPERATIONAL PROGRAMME "TRANSPORT AND TRANSPORT INFRASTRUCTURE" 2014-2020 AS OF 30 JUNE 2020.
By the end of the first half of 2020, contracts amounting for more than BGN 2.5 billion were concluded under Operational Programme on Transport and Transport Infrastructure (OPTTI).
As of June 30, 2020 the funds actually paid were BGN 1 610 million, the verified expenses were BGN 1 385 million and the certified ones were BGN 1 344 million.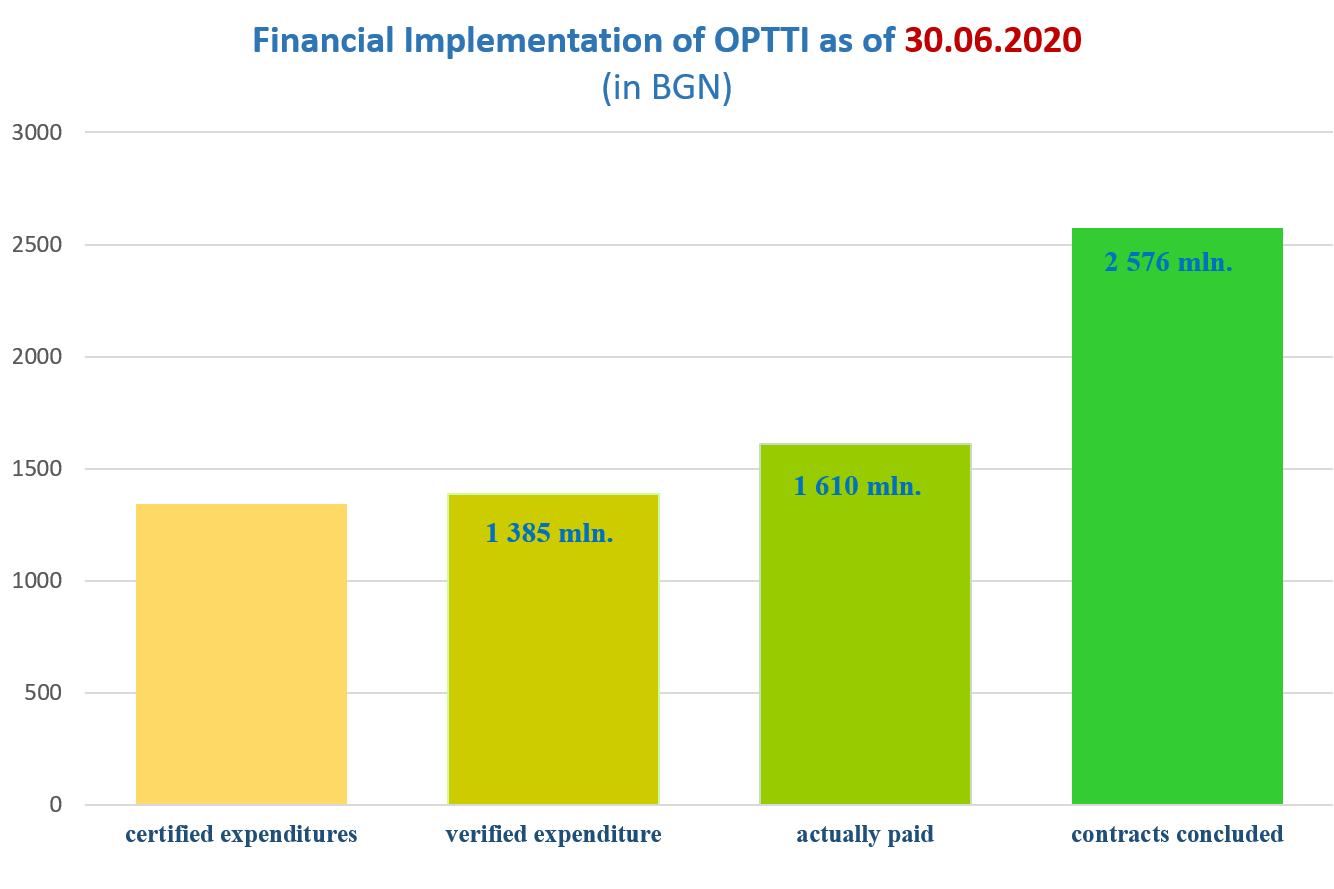 As of June 30, 2020, a total of 78 project proposals have been submitted under the programme, of which 52 were granted grants, 7 are in the evaluation phase, 3 have been rejected, 13 have been withdrawn, two of the project proposals have been terminated and one project proposal has been withdrawn from an evaluation by the Commission for further studies: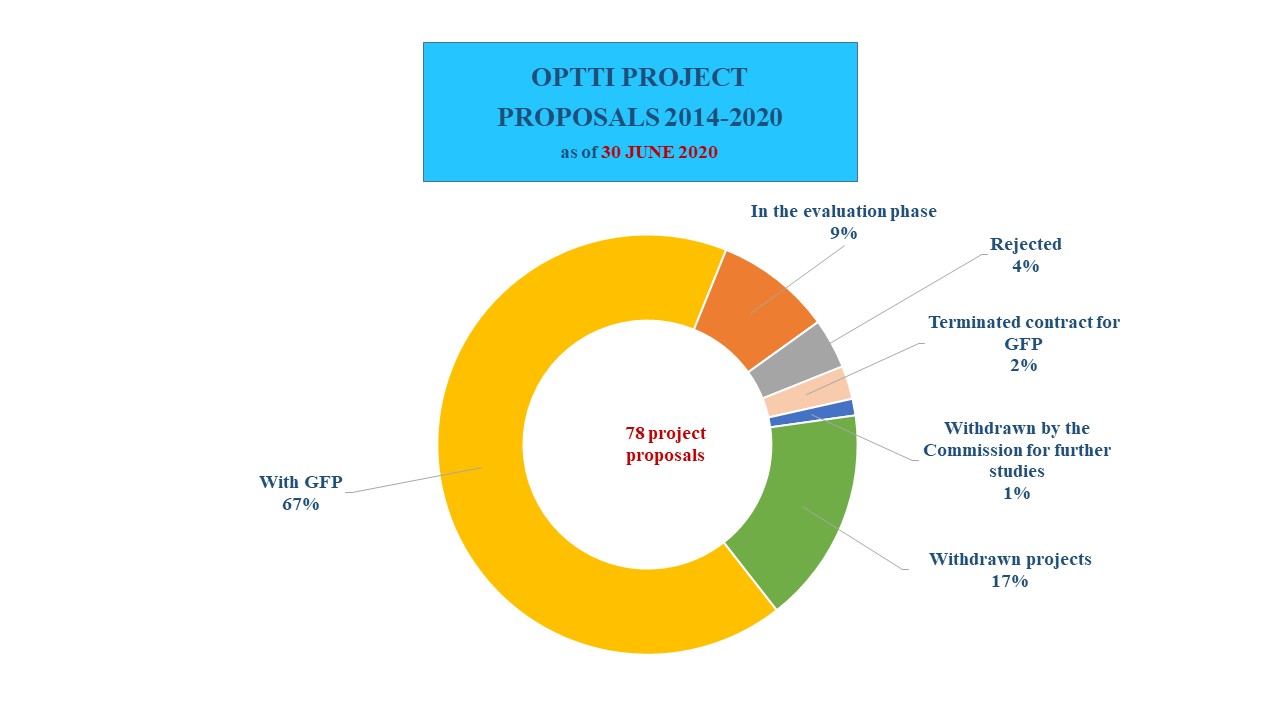 Among the key projects under Operational Programme "Transport and Transport Infrastructure" 2014-2020, which are currently in implementation, we can distinguish the following:

Detailed information about the project can be found here: https://www.eufunds.bg/bg/optti/node/1597

Detailed information about the project can be found here: https://www.eufunds.bg/bg/optti/node/1492

Detailed information about the project can be found here:
https://www.eufunds.bg/bg/optti/node/1689 
https://www.eufunds.bg/bg/optti/node/1691

Detailed information about the project can be found here: https://www.eufunds.bg/bg/optti/node/1605

Detailed information about the project can be found here: https://www.eufunds.bg/bg/optti/node/1661